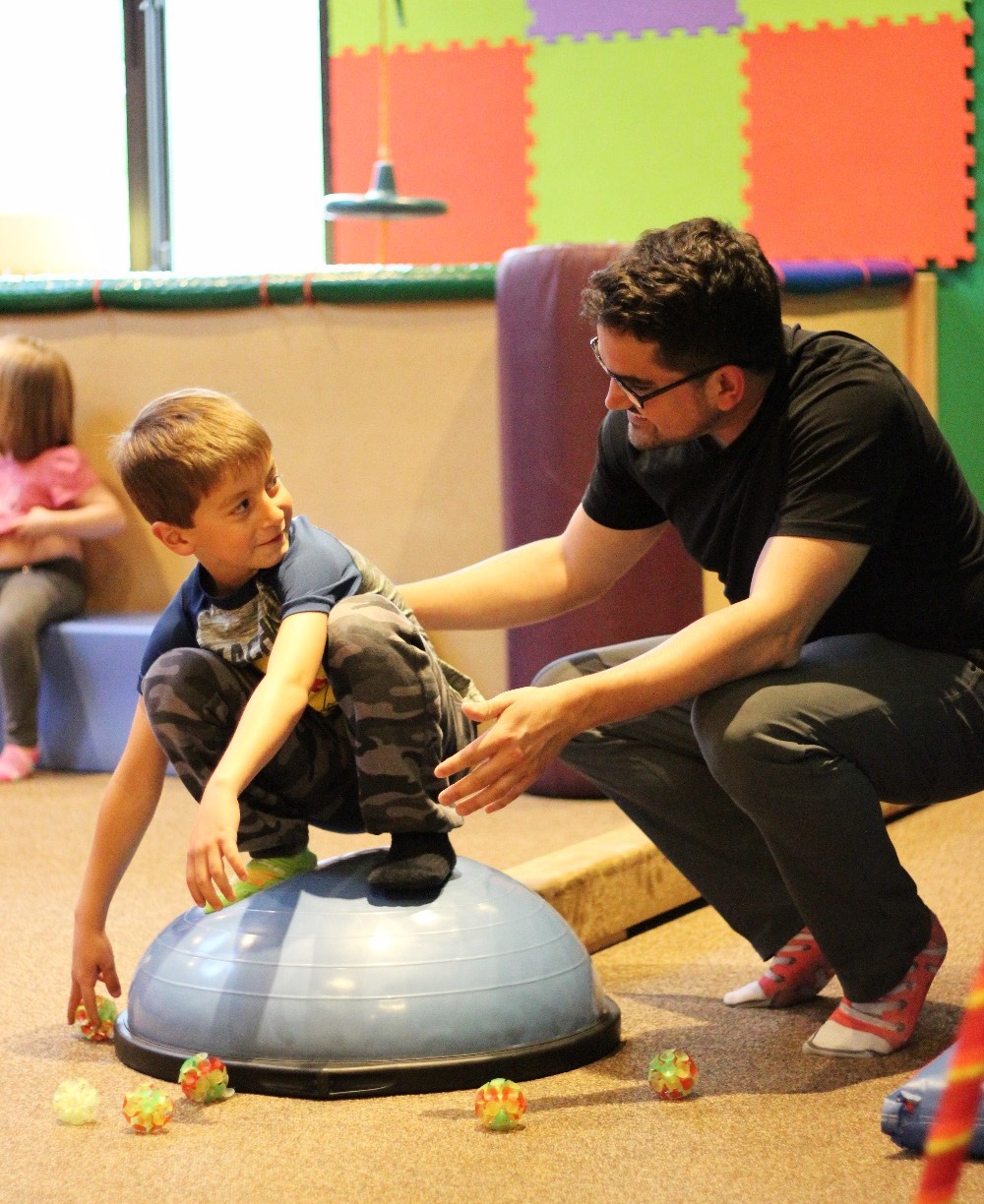 Providing Effective Occupational Therapy In The Chicagoland Area
Occupational therapists work with children to gain skills needed for success in daily life and across contexts! The experts at our occupational therapy in the northwest suburbs of Chicago aim to holistically help each child engage in occupations: simply, any tasks or activities needed for success at home, school, and in their community. We help kids gain independence and confidence while strengthening development in different areas such as:
Self-care skills (dressing, feeding, hygiene)
Sensory integration and regulation
Play skills
Emotional regulation 
Body awareness
Fine motor skills
Visual motor skills
How do we do this? Through a child's biggest foundational tool: play! The professionals at our occupational therapy in northwest suburbs of Chicago clinic work to connect relationally to each child, so they learn their interests and strengths, and find ways that motivate each child to succeed. We want therapy to be fun, safe and inviting.
The Impact of Occupational Therapy
A child's role in life is to play and interact with other children. Our pediatric occupational therapists offer occupational therapy in Buffalo Grove by evaluating a child's current skills related to play, school performance, and daily activities and comparing them with what is developmentally appropriate for that age group. OTs help children perform daily activities they may find challenging by addressing sensory, social, behavioral, motor, and environmental issues.
Occupational therapy's goal is to promote children's independence in all facets of life. Children can receive help from an occupational therapist in mastering daily activities like eating and dressing. Working with a therapist helps children with developmental difficulties improve their skills socially and emotionally. We focus on giving the best occupational therapy in Buffalo Grove, so our children thrive in their lives.
You may want to seek out an Occupational Therapy evaluation if your child struggles with:
Grooming (baths, teeth/hair brushing, nail or hair cutting)
Sensitivity to touch, taste, sound, smells, or multi sensory input
Over/hyper sensitivity to clothing or tactile input 
Handwriting skills
Transitions between activities/places
Clumsiness/Bumping into things/decreased body awareness
Swinging/jumping/having feet off ground
Fine motor activities (coloring, puzzles, cutting, general use of their hands) 
Visual skills including visual motor and perception
Emotional regulation challenges
Maintaining focus, attention, and engagement
Low muscle tone
Child Development – Occupational Therapy Program
Some kids struggle to develop the abilities that will let them explore and understand their surroundings on their own. Fine or gross motor skills, sensory processing, visual-perceptual skills, and other abilities may affect all areas of their lives. In these cases, the occupational therapy program can bring a positive difference to the child's development.
Keep in mind that every child is unique and develops these skill sets at their own speed. However, if you believe your child is having trouble acquiring some of the skill sets, you can speak with a member of our Occupational Therapy program.
We would be happy to answer any questions you might have. Please contact us and someone will get back with you as soon as possible.