Please join us for the 2nd Annual Autism Fun Run/Walk hosted by Alpine Runners. In2Great! is partnering with Jen Koppe and Alpine Runners to raise money for In2Great! kids to access therapy. The run/walk is free! Come out to support Autism Awareness and In2Great! We will have a sensory area/break area and there will be fun for all! Please go to the following link to sign up, donate, or buy a T-shirt to support the cause.
When: Saturday, April 29th at 7 am
Where: Lake Zurich High School!
Link: Autism Acceptance Fun Run/Walk hosted by Alpine Runners (runsignup.com)
Come out to run, walk or just enjoy your time with In2Great! and Alpine Runners! See you there!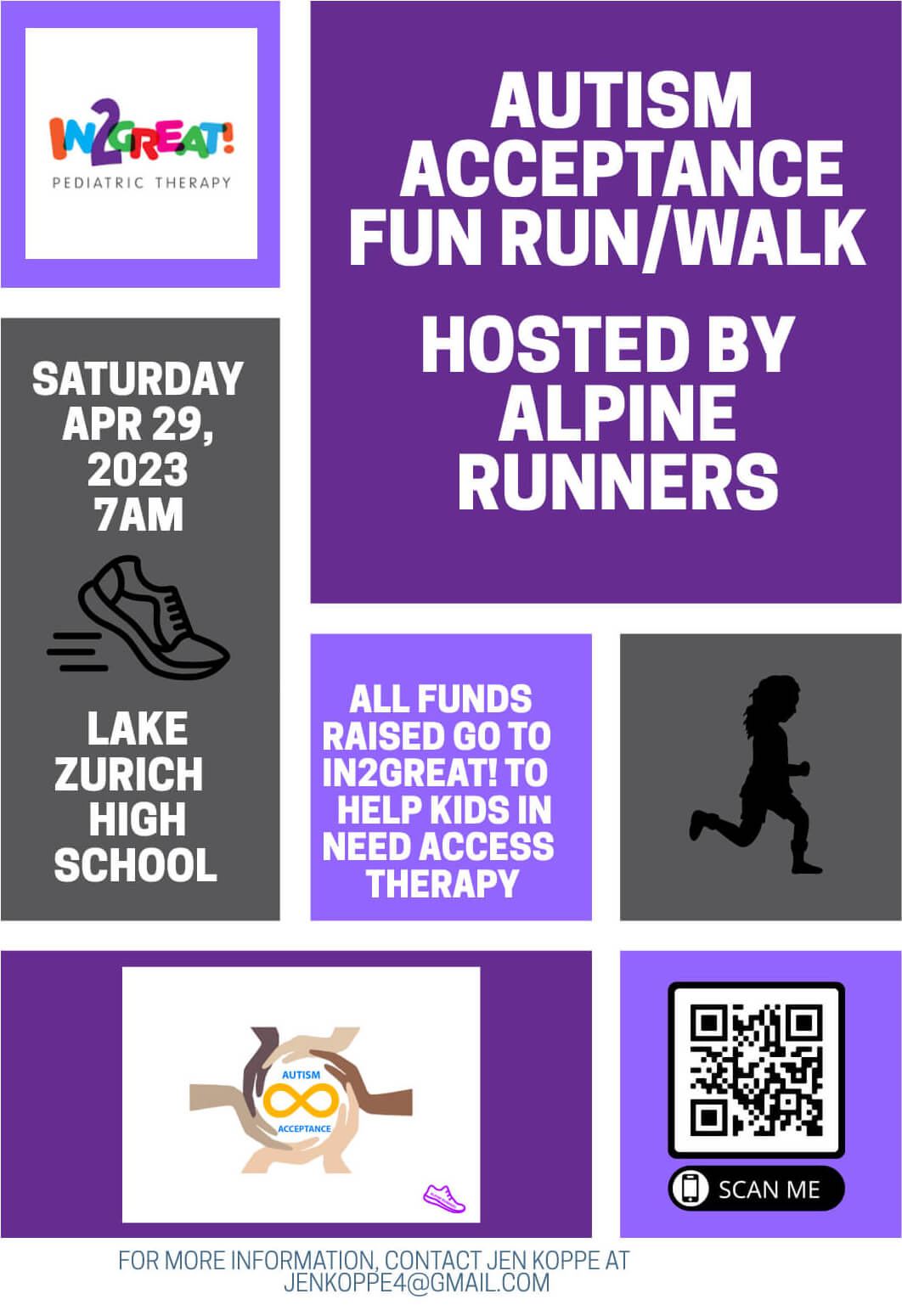 This year, In2Great! will be partnering with the Buffalo Grove Professional Firefighters & Paramedics Local 3177 for their annual Fire Up! Food Truck Festival for 2023! Please join us for a day of food, music, and fun as they raise money for their charitable partner, Project Fire Buddies! Save the date for May 13th, 2023 from 11am-3pm at Rylko Park. See you there!
When:  May 13th, 2023
Where:  Rylko Park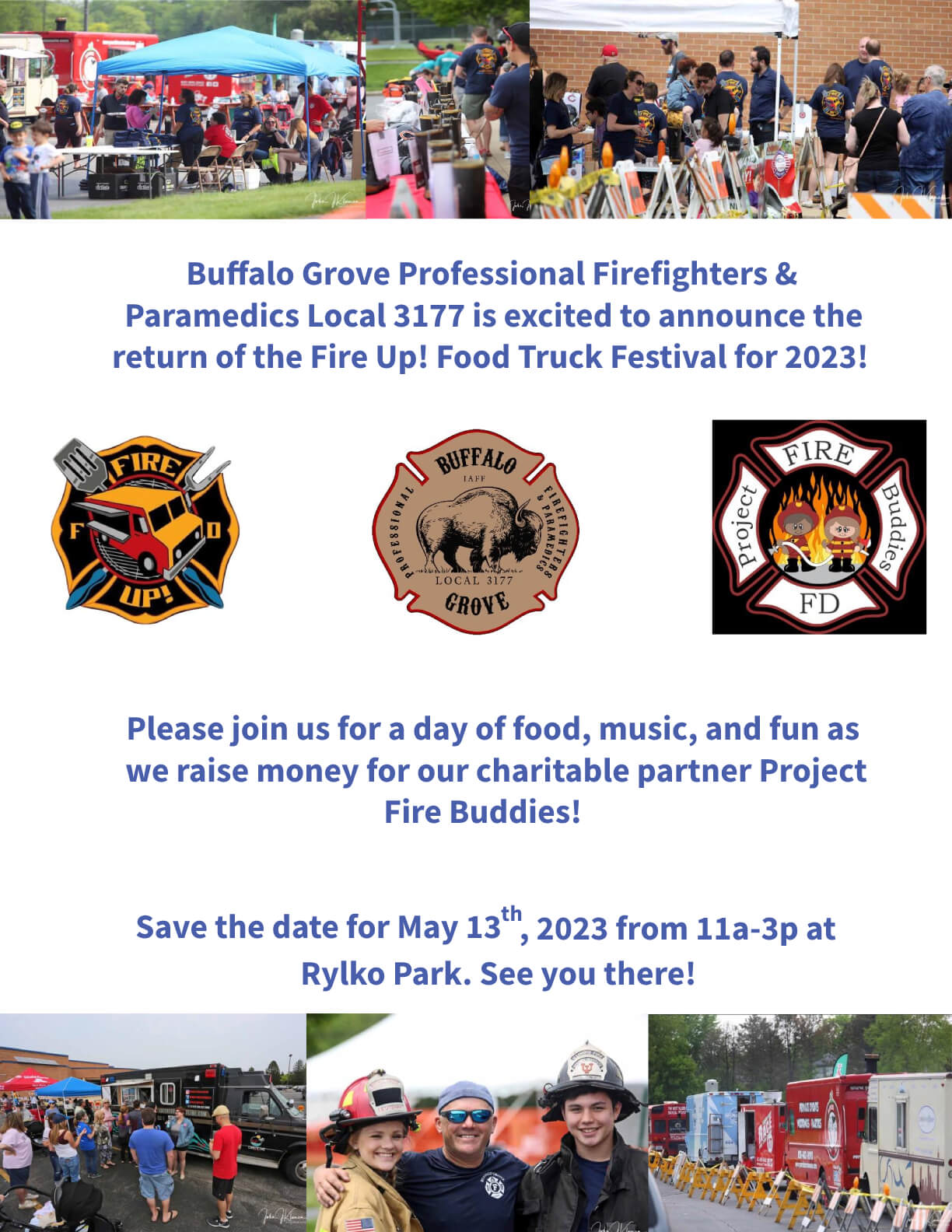 We would be happy to answer any questions you might have. Please contact us and someone will get back with you as soon as possible.