Mission Statement
Our mission is to offer families a warm and supportive environment where they can learn about their child's developmental needs and how to nurture their child's capacity to succeed.  Our aim is to help children reach their potential by treating the whole child using techniques learned from experience and directed by evidence-based practices.  We strive to help anyone and everyone that walks through our doors by providing a safe, supportive and playful environment that promotes strong relationships and growth and development for our staff, our families and our community.
We honor that each child is a member of a family unit where parents, siblings, and extended family each influence the child's experiences.  Our philosophy centers on the idea that children learn about their environment and how to exist within their environment by playing and interacting with their surroundings. We believe it is critical to make therapy as fun and motivating as possible.
We strive to continually improve our state-of-the-art clinics and to create a practice model that clients, families and therapists love. We believe the clinic should be an educational resource to provide the community with direct access to the latest research and developments in pediatric habilitative and rehabilitative services. We value honesty and creativity and we respect the clients, therapists, partners and community we serve. We demonstrate understanding and support each other through respect, kindness and gratitude.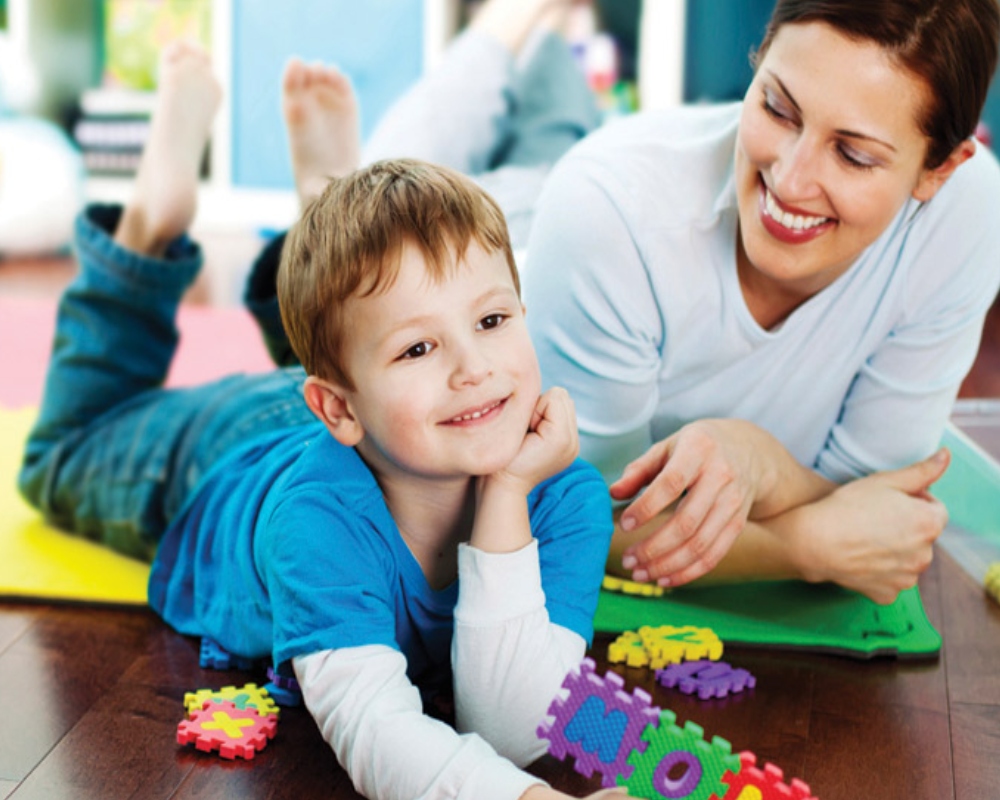 What Is DIR/Floortime?
DIR/Floortime is a relationship based therapy that places relationships at the forefront of development and supports each child based on their individual differences. This model was created by Dr. Stanley Greenspan, MD, and Dr. Serena Wieder, PhD., and stands for Developmental, Individual Relationship- based framework. DIR places affect-based interactions and experiences tailored to each child's individual needs, with Floortime as the relationship based approach to therapy. This model is founded on the idea that emotion is at the center of development. Affect is the emotional component of behavior. We use each child's ideas, interests, and the things that spark their pleasure as a window into connection, regulation, and motivation.
We meet each child at their current developmental level and build upon their unique strengths and interests. DIR/Floortime helps each child with their foundational developmental building blocks, including regulation, engagement, joint attention, communication and reciprocity, motor skills, ideation and execution, and social problem solving. Our goal for children with developmental challenges, including Autism Spectrum Disorder, is to build an optimal foundation for lifelong learning, relating, and connection.
We start by observing closely how they interact with their environment and caregivers so we can tune into his or her emotional world. We observe their communication styles, their motor planning, their sensory preferences, and their interests so that we can use their preferences as a way in to draw him or her further up the developmental ladder. By following their lead, this aids in connection to help challenge him or her to move up the developmental ladder in areas such as language, thinking skills, and motor abilities.
Total Team Collaboration
At In2Great Pediatric Therapy, we believe in a continuous Total Team Collaboration approach. Our treatment model is an integrated model focusing on client-centered, collaborative care. We're proud to provide to our community an expansive network of highly skilled healthcare providers all under one roof including occupational, speech, physical, mental health and behavior therapists. Our clinical staff are all integrated together to offer up a team to each child to assess, develop, and address their needs. Every child that comes to In2Great is provided a customized unique treatment care with a plan that supports an individual's strengths and barriers to independence across multicontextual environments including home, school, and community settings. If every you enter through our doors, you'll find that staff consult one another on a regular basis based on their area of expertise to make sure to optimize the care a child receives to propel growth and skill development. A collaborative method is a fundamental part of our clinics high standards and how we approach every to a child's care.
We would be happy to answer any questions you might have. Please contact us and someone will get back with you as soon as possible.